Let's face it, one of the biggest challenges you'll encounter while running an association is member retention. While you might think that getting someone to join your association in the first place is the hard work, it's only half the battle.
Member retention brings long-term stability and is key to an association's success. Association events provide member value and engagement opportunities. Events provide a valuable space for members to come together, learn from one another and socialize. Advances in technology and evolving preferences and needs of members has made it easier for events and socializing to occur digitally. To provide value to the most members and drive member retention, diversify your event offerings. 
Offering a variety of events, virtual, hybrid and in-person, you can provide value to more member and prospects. While members and association leaders have come to expect virtual events in 2020, many association leaders are preparing for 2021 to include a combination of virtual, hybrid and in-person events.     
Whether
virtual
or in-person, a
n engaging and valuable
event
has the following components: 
Education

:

Ability for attendees to learn, exchange ideas and broaden their knowledge base

 

Live engagement and networking

: 

Ability for attendees to network and meet new people through live engagements and conversation 

Entertainment

:

Ability for attendees to be entertained with new and exciting performances or interactive micro-events

Exhibition and sponsorships

:

Ability for

attendees to discover industry providers and ability for providers to showcase their solutions while interacting with attendees

 
Combine your virtual, hybrid and in-person events with fee-based and free events and you will reach more of your membership. While free events may seem like a step in the wrong direction in terms of non-dues revenue, these events can be a great way to boost member engagement and retention. Another benefit of free events is you can reach more prospective members and promote your fee-based events such as your annual conference or event.     
Community Brands research found that the ability to socialize with others is not only one of the main reasons member join an association, but also key driver of member retention.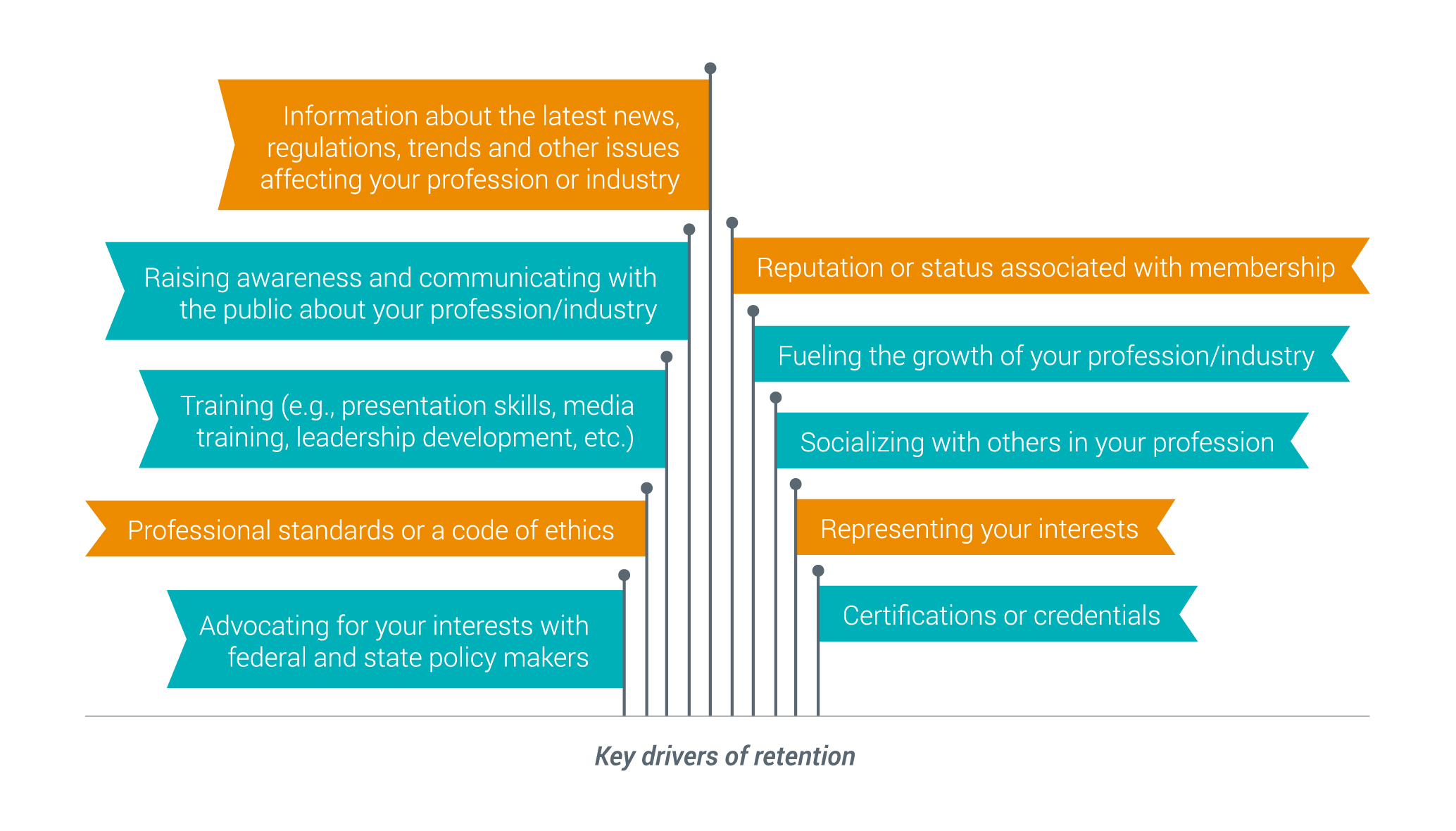 So how do you achieve quality engagement and facilitate
socialization
in the virtual and hybrid event space?
Meet the "speaker" room/ "Green room" chat:

Offer a d

iscussion room after each session so attendees can ask questions and interact

with the speaker and other attendees

.

Surveys and polling:

Interactive polls and periodic surveys

helps the

audience actively participate in your event

and learn from their peers

.

Live chat

:

Live chat that is visible to everyone

enable

s

attendees to interact and

collaborate with one another. 

 

Breakout session:

Give attendees the opportunities to meet with

a small group of people to discuss a presentation or current industry challenge

. 

Networking hour:

Hosting a dedicated networking time encourages

attendees to participate

and

meet and greet fellow attendees. 

 
While it's not exactly the same as being in-person, solutions like the Pathable do a great job of offering socialization opportunities. 
When members can engage with their peers and your association during an event, this helps cement their relationship with your association. Also, members who attend association events are more likely to renew so give them plenty of ways to participate both virtually and in-person.