Tracking attendance at your event is an important way to obtain vital information about your attendees.
Where do they go first? What vendors are they most interested in? How long are they spending in a session?
Getting the answers to these questions and measuring attendance at your event can be done in a variety of ways. If you are looking to measure traffic flow throughout your conference, you might consider using RFID or beacon technology.
Both options offer great benefits but in their own unique way. To make the decision easier, check out the differences between RFID and beacon technology below.
RFID
RFID tracking is typically done by placing a sticker on the back of a badge or a chip embedded in the plastic badge. Door scanners, like the metal detector found at a department store entrance, will scan the RFID chip and keep track of the traffic throughout your event.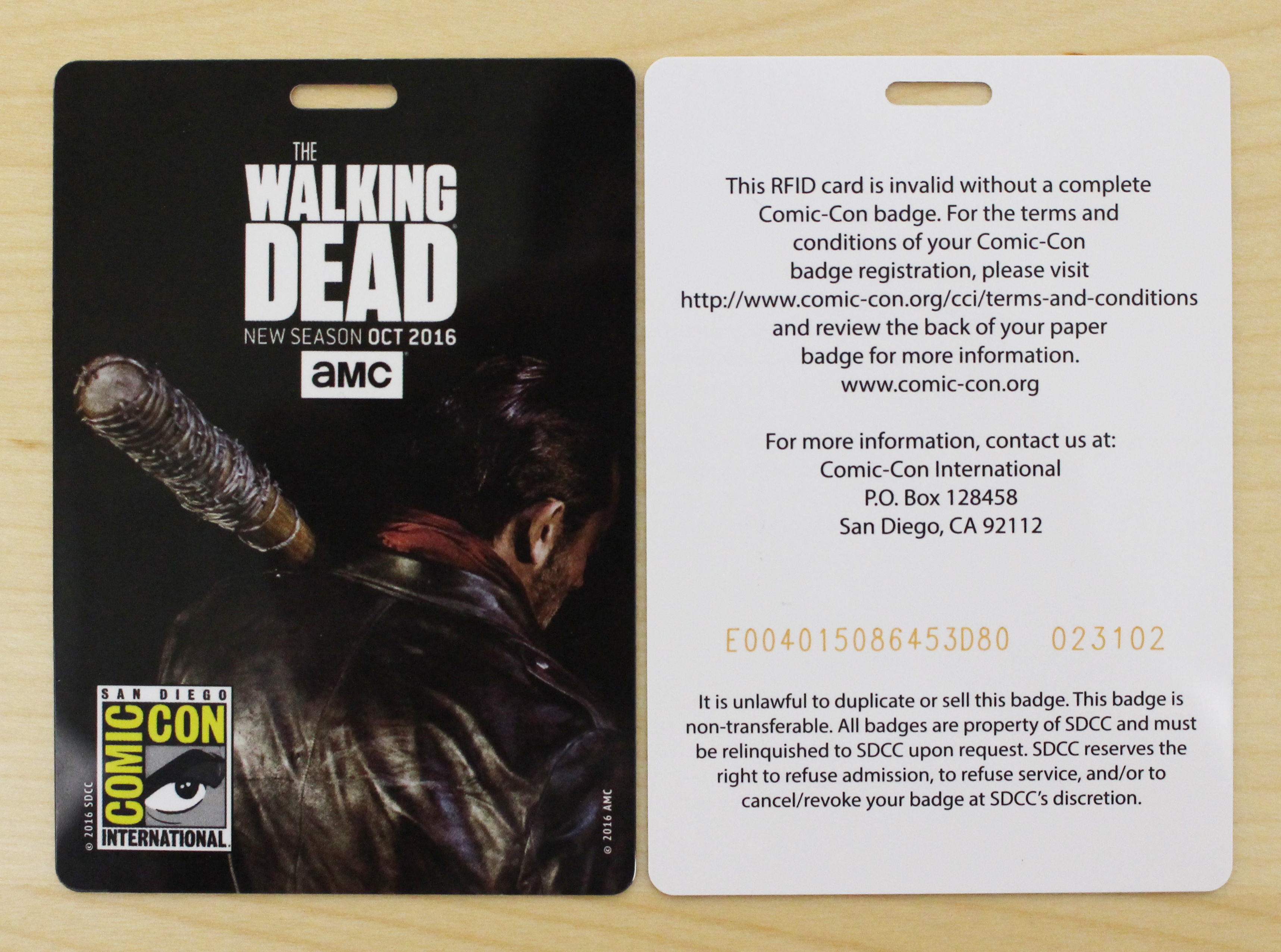 Photo: RFID Card used with Comic-Con badges
Our client, Comic-Con International, uses RFID cards inserted to each badge holder for crowd tracking and access control.
While RFID tracking is beneficial to gathering attendance data, it is not always the most accurate option. Without physically tapping the RFID chip to the scanning device, some data may be lost if the chip is out of range when simply passing by the scanner.
Beacons

Photo: Example of Beacon Device
Beacon technology works by first clipping a small device to an attendee badge. After the device is attached, readers located throughout the event will triangulate the location of the beacon to track the attendee's movements. Beacons have been used to create heat maps and measure traffic volume at an event.

Photo: Heatmap created from Beacon Data
Beacon technology is more accurate and efficient; however, the cost may make you think twice about this option. At the end of the conference, attendees are invited to return the beacons but some walk right out the door with it on their badge. Typically, show organizers are responsible to pay for beacon losses which can add up in the end. Also, beacons must be set up correctly to get the most accurate information and monitored throughout the event for battery life.
Which one is better?
Both RFID and Beacon technology have their own unique benefits that can improve your event. If you are interested in using one of these options to track attendance, the choice can depend on what information you value most or your event budget.
Regardless of which technology you choose, the data you receive can be used in many different, beneficial ways. The first step to making the right choice is understanding your own goals in using this technology and doing your homework to know what you are getting in return.